On Wednesday 15th May 2019 Dr Devon Mothersille delivered a presentation at the ICE headquarters at One Great George Street, London on behalf of the British Geotechnical Association.  The presentation was entitled 'Ground Anchors: An Overview of Grouted Anchor Technology with Particular Reference to UK Practice'.
The event was well attended and was also streamed live so that interested members from the wider engineering community who were unable to attend could still access the information shared. The evening started with a tea/coffee reception in the ICE Brasserie followed by the lecture, a Q & A session and then a social gathering in the ICE Café bar sponsored by Geoserve Global Ltd.
The lecture briefly looked at the effects of the introduction of Eurocodes on the UK grouted anchor practice, clarified the essential features of maintenance inspections and service behaviour monitoring and described a case history where the world's largest capacity cyclically loaded anchors where implemented to support overall stability in a concrete gravity dam.
Enjoy some photographs from the event.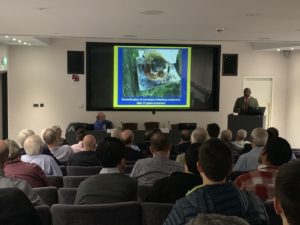 Dr Mothersille describes adverse effects that can occur in anchors that are poorly executed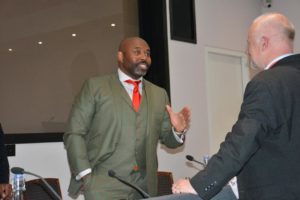 Dr Mothersille expands on some of the points raised during the lecture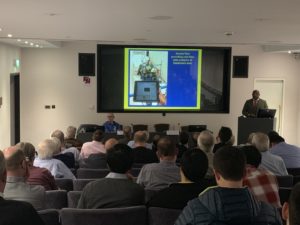 Dr Mothersille describes the use of AnchorTest software for real-time analysis of data derived during anchor testing